Welcome
Congratulate yourself! Getting help in life is smart. The first step is to decide to get the help that will benefit you.
There is no virtue in doing life alone.
Change typically occurs in response to pain.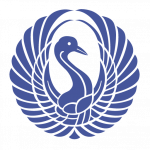 The Course in Miracles teaches that pain in life is mandatory; suffering is optional. Suffering is the resistance to pain. We suffer the pain of past wounds that have not healed. Avoidance of pain from these past wounds causes us the problems that plague us now, in the present. Don't suffer.
Treatment Approach
I can assist you to heal your wounds whatever their source. The way out is through. Again, there is no virtue in doing this work alone.
As a therapist, my goal is to be an effective ally for you in working through your pain at its source as quickly and completely as possible. Working together you will discover your authentic self and come to a genuine sense of self-esteem. From this platform of recovery, you will discover a new freedom and an ability to respond well to the challenges of life.
---
Please call or email me for a consultation today.