Psychotherapy & Forensic Psychology in Boynton Beach, Florida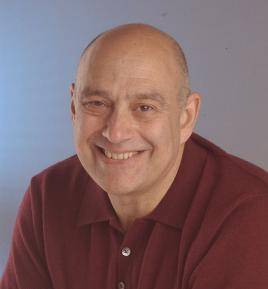 Mitchell Roth known as Dr. Mitch, is a Licensed Mental Health Counselor (LMHC) located in Boynton Beach, Florida. He uses an eclectic mix from multiple therapeutic styles (e.g. CBT, DBT, Schema Therapy, Interpersonal Therapy, Motivational Interviewing, MBT, Psychodynamic Therapy, Humanistic Therapies, and Internal Family Systems Therapy).  He brings to his practice certain unique tools such as Rebirthing Breathwork, various meditation styles and mindfulness practices, Energy Psychology (tapping), hypnosis, and Emotional Transformational Therapy.
Dr. Mitch does couples counseling using Dr. Sue Johnson's Emotion Focused Couples Therapy (EFCT).  Dr. Mitch has a lot of experience and training in facilitating groups of various types and encourages anyone interested in group work to let him know by providing contact information detailing his or her interest and availability.
Dr. Mitch has gained expertise in treating anxiety disorders, mood disorders, bipolar disorders, behavioral and substance addiction disorders, eating disorders, and ADHD.  While focusing his practice on adults, Dr. Mitch will consider treating adolescents individually and with family relationship.
Sex addiction can have significant impacts on individuals, affecting various aspects of their lives. Emotionally, sex addiction can lead to feelings of guilt, shame, and low self-esteem due to the compulsive and often secretive nature of the behavior. It can strain relationships, resulting in conflicts, trust issues, and potential breakdowns in intimate connections. Sex addiction may also have financial consequences, as individuals may spend excessive amounts of money on pornography, escort services, or other sexual activities. Furthermore, sex addiction can impact one's mental health, potentially leading to anxiety, depression, or other mood disorders.
Licensed Mental Health Counselor
In the State of Florida, qualification as a Licensed Mental Health Counselor requires completion of a two-year masters degree program that qualifies as a masters degree in mental health counseling, completion of additional post-graduate courses, passage of the National Clinical Mental Health Counseling Examination (NCMHCE), and two years of supervision by a licensed supervisor. It also requires work as a post-graduate intern (RMHCI) for at least two years during which time the intern must have clocked at least 1,500 face-to-face hours treating patients. Dr. Mitch currently works in private practice with a broad spectrum of clients.
Before entering practice, Dr. Mitch worked for one year as a pre-graduate intern in the Partial Hospitalization Program (PHP) and the Intensive Outpatient Program (IOP) at Family Behavioral Health Center (FBHC) in Delray Beach, Florida.  At FBHC, Dr. Mitch worked with patients from ages 15 – 60 years old under the supervision of a licensed psychotherapist supervisor, together with colleagues consisting of licensed psychotherapists, pre-graduate interns, the clinical director, and the psychiatrist for FBHC.
Following graduation from Lynn University with his masters degree, Dr. Mitch obtained a full-time position as a primary therapist at the Lighthouse Recovery Institute (LHRI) in Delray Beach, Florida.  As a primary therapist he had full case-responsibility for patients assigned to his care.  LHRI is an alcohol and drug rehabilitation program offering PHP, IOP, and outpatient programs.
Clinical Psychology PsyD
Ever wanting to add to his expertise, beginning December, 2014, Dr. Mitch began matriculating for his doctorate degree in clinical psychology (Psy.D.) from California Southern University. He received his doctorate degree after defending his thesis in early 2018. Dr. Mitch's doctoral project dissertation is in understanding and treating the problem of chronic overeating resulting in the condition of medical obesity, typically 30 pounds or more overweight. His experience and expertise has resulted in the soon to be published book Obesity. A Weighty Problem & Its Cure.
Juris Doctor & Adjunct Professor
Because of his Juris Doctor degree, and because of his outstanding academic record in psychology at Lynn, Dr. Mitch had received an appointment as an Adjunct Professor at Lynn University.  At Lynn, he has taught courses in Abnormal Psychology and in Learning Theory to undergraduate students, and in Law and Ethics at the graduate school level.
Before deciding to leave the law and enter the world of psychology as a clinician, Dr. Mitch gained experience and expertise through more than 25-years of involvement in related activities.  As a co-founder of the Men's Center of Los Angeles, Dr. Mitch served on the Board of Directors and assisted co-founder and clinical director, Dr. Stephen Johnson, at numerous two-day and four-day retreats and at one-day practicums. Over this time period he was trained by Dr. Johnson to teach and to facilitate Rebirthing Breathwork. He also participated in and assisted in anger reduction workshops.
In response to his long-time interest in mental health and personal growth, Dr. Mitch served for four-years on the Board of Directors of the Center for the Improvement of Child Caring at the invitation of its clinical director, Dr Kerby Alvy. This same interest in mental health and spiritual growth led Dr. Mitch to work with Sedona Cahill, a Shaman of the Native-American tradition. Over a four-year period working with her, Dr. Mitch completed two Vision Quests and one Death Lodge.
His background in law and his own spiritual journey has led Dr. Mitch to an avid interest in issues of social and economic justice.  After years of work and research he has come up with the Fair Tax System and published his analysis and proposal in his book, A Taxing Problem. The Psychologist's Prescription for a Just Tax System. Knowing that in today's world books require active promotion, he has added promotion activities to his already busy clinical practice.
Professional Activities and Memberships